A veces, un determinado suceso puede modificar el rumbo de los acontecimientos. Ocurre por ejemplo cuando conoces a esa persona que trabaja en tu oficina con la que te casarás en unos años…
Hoy queremos presentaros en el blog el resumen de uno de esos afortunados giros del destino que nos puso delante a Martin y Rhea.
Porque Martin y Rhea podrían haberse casado en Londres, donde viven, o en Francia donde tienen familia… pero algo puso en el punto de mira Granada como lugar de celebración de su boda, que empezó así:
Sometimes, a specific circumstance can change the course of events. It happens, for example, when you meet that person at work to whom you will get married in some years from now…
Today we´d like to tell you in the blog the summary of one of those fortunate twists of fate that made us meet Martin and Rhea.

Because Martin and Rhea could have gotten married in London, where they actually live, or France where they have some relatives… but something pointed out at Granada as the right place to celebrate their wedding, which started in this way:
Rhea se preparó muy cerca de Santa Ana, en Hotel Casa 1800 más que bien acompañada por sus damas de honor.
Nos dejó impresionados: siempre tiene un gesto amable para los demás, expresa sus ideas con pasión y además lo hace sin problema en varios idiomas!!!
That day, Rhea got ready for the wedding very close to Santa Ana, in Hotel Casa 1800 very well supported by her bridesmaids.
We were impressed: always nice to everybody, she expresses her ideas passionately and she does it in various languages without any problem!!!

Estar en la misma habitación que la novia, su vestido y la diseñadora, no nos había pasado hasta el momento.
Un triángulo que genera una magia especial y muestra de ello es la forma de mimar los detalles de su amiga.

The bride, her wedding dress and the designer, all in one room, are like a magic triangle that radiates happyness and joy. Every detail is carefully prepared, this moment will remain as part of those very few selected memories in people's life.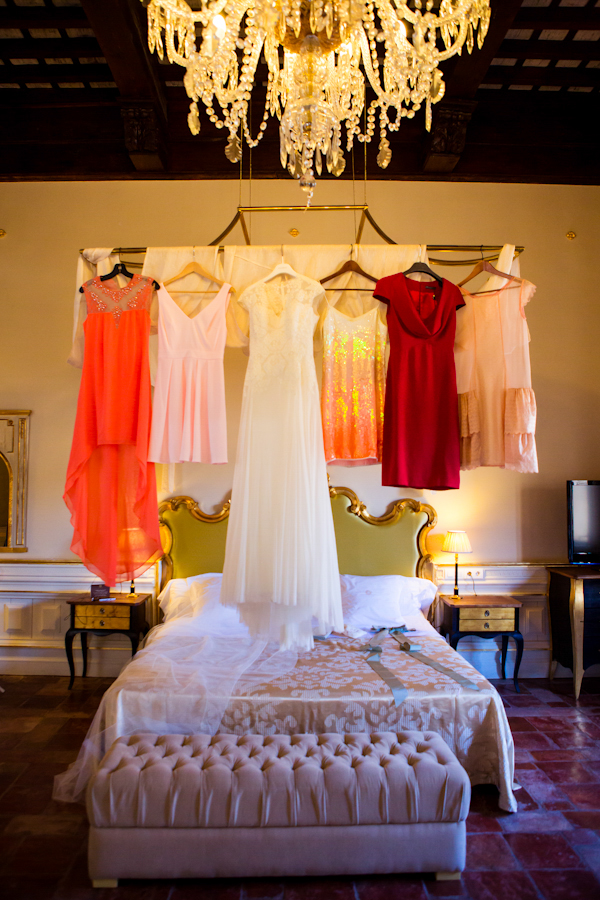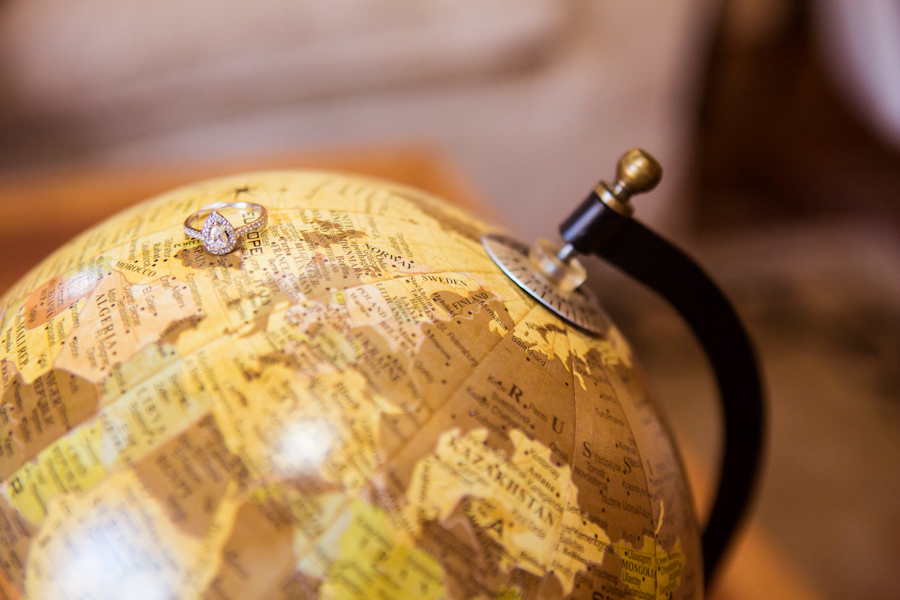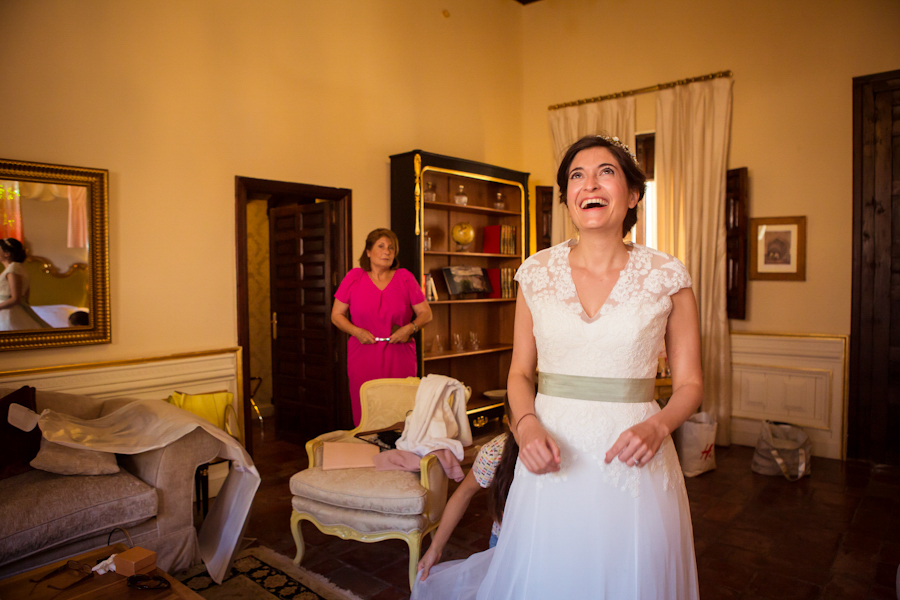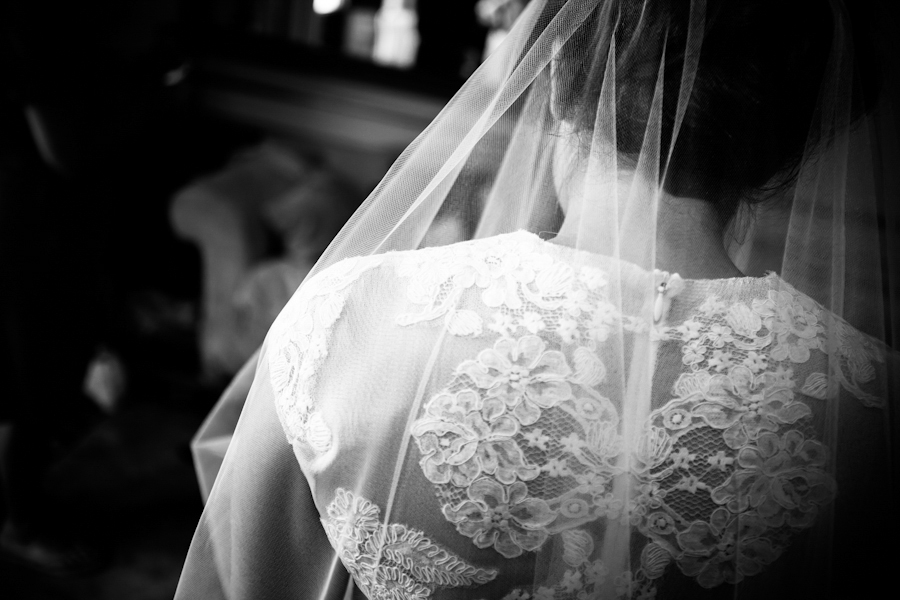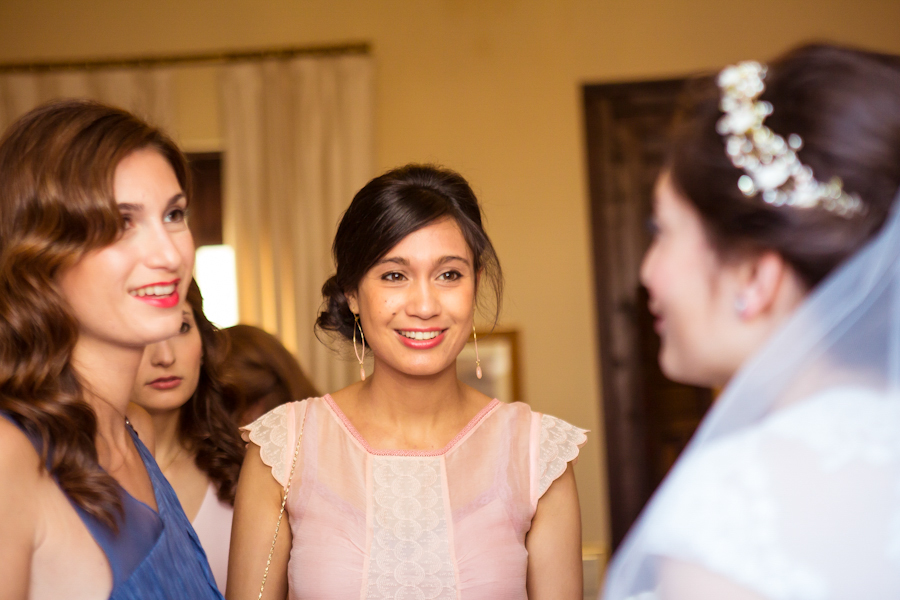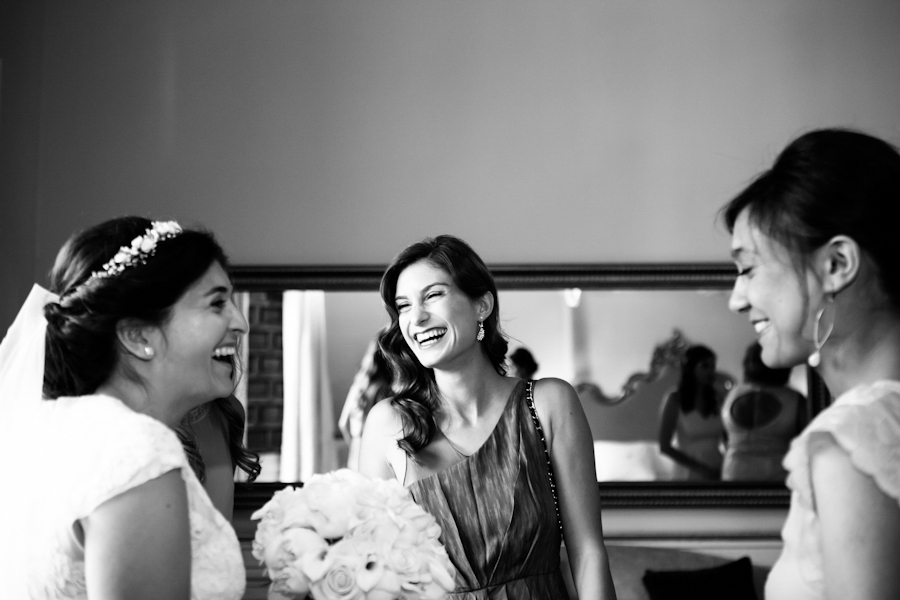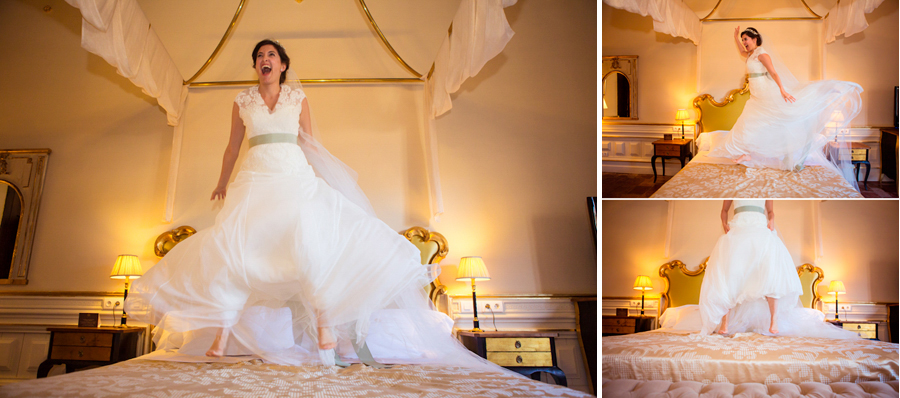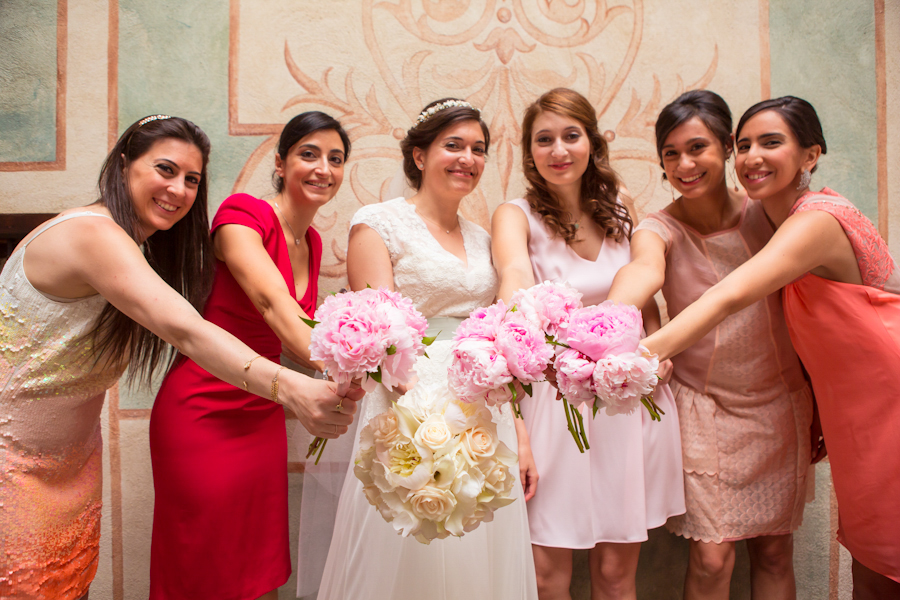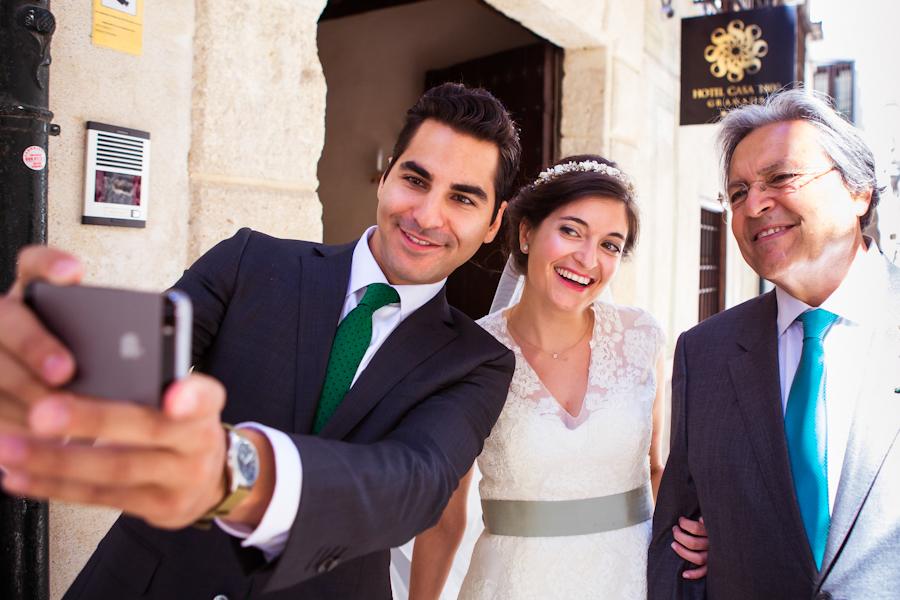 Martin se preparó en El Cortijo del Marqués junto a sus best friends en un ambiente divertido y muy relajado.
Porque conocer a Martin y no estar seguro de que es un tío excepional creemos que es difícil, pero si queda alguna duda conocer a sus amistades sirve para despejarlas.
Martin got ready in El Cortijo together with his best friends in a relaxed and fun atmosphere.
Because once you get to know Martin it is difficult not to be sure that he is an incredible guy. However, if there was any doubt, only by meeting his friends you get easily convinced.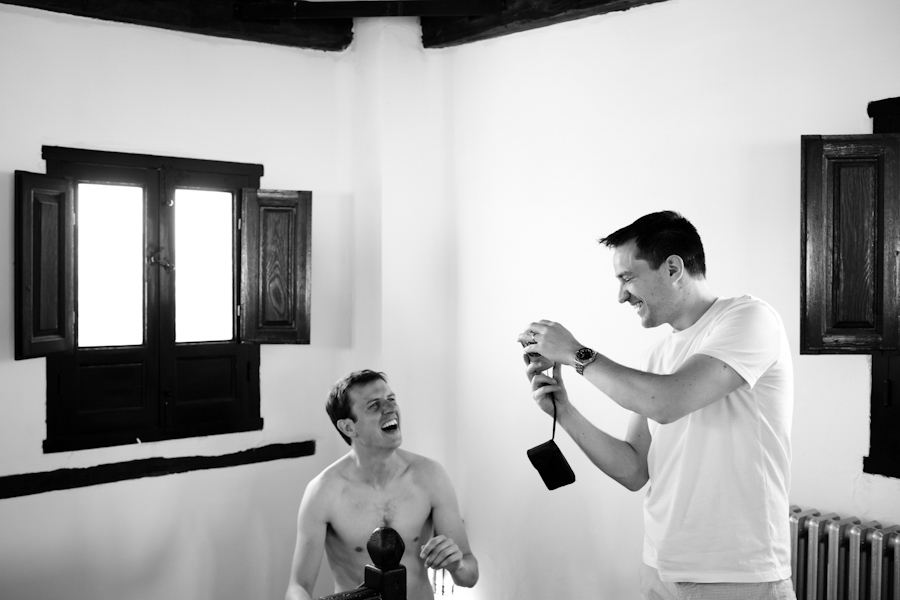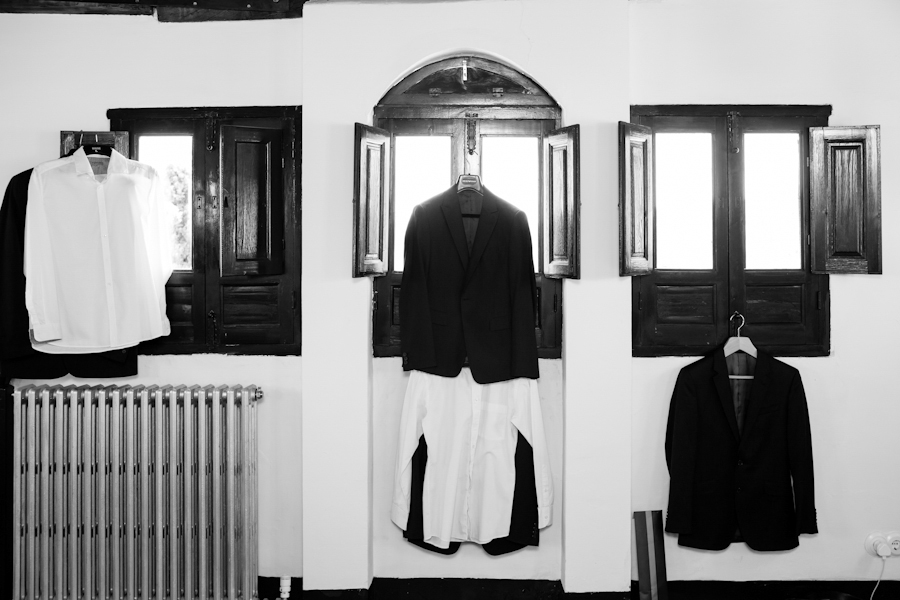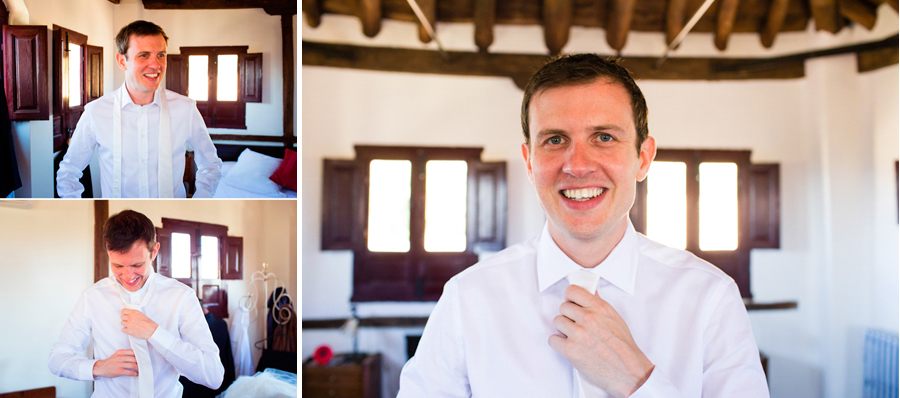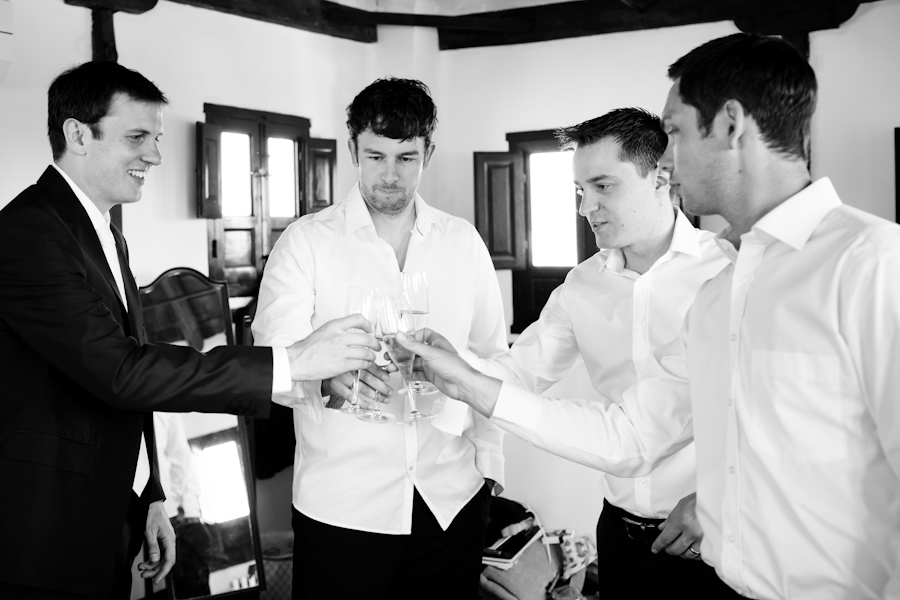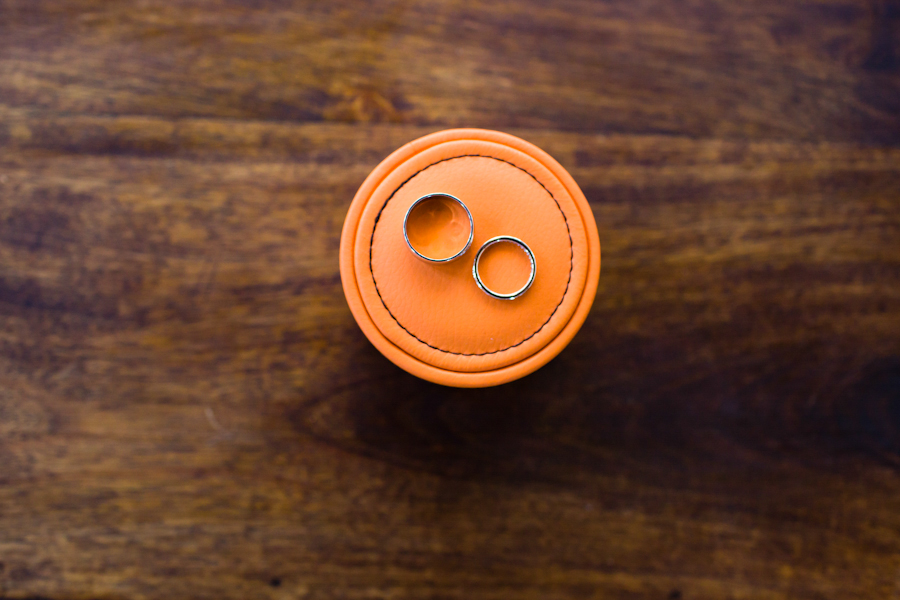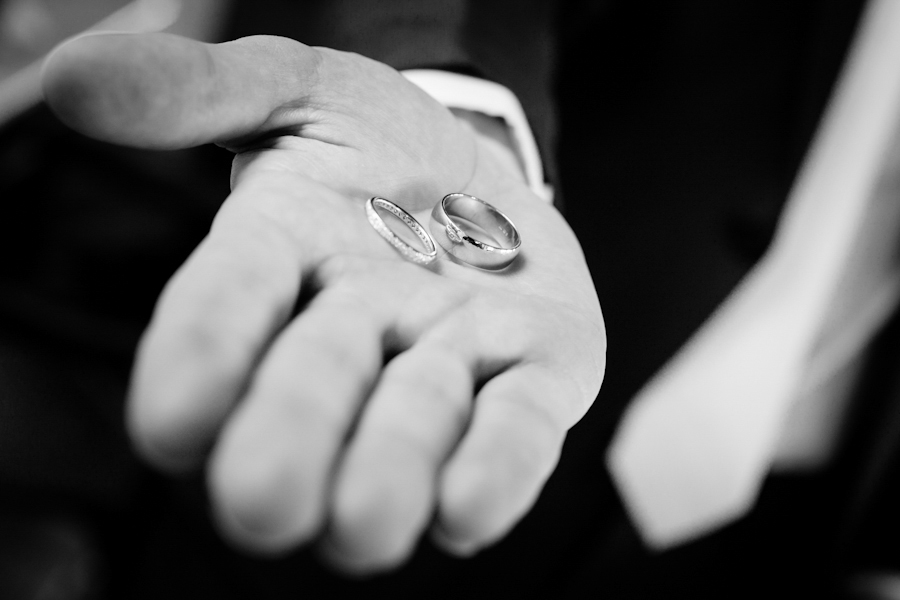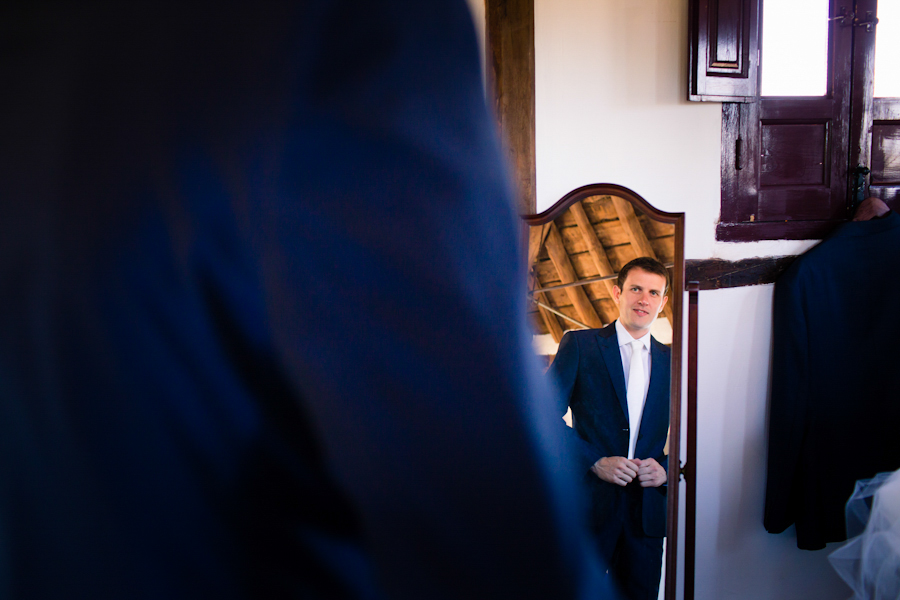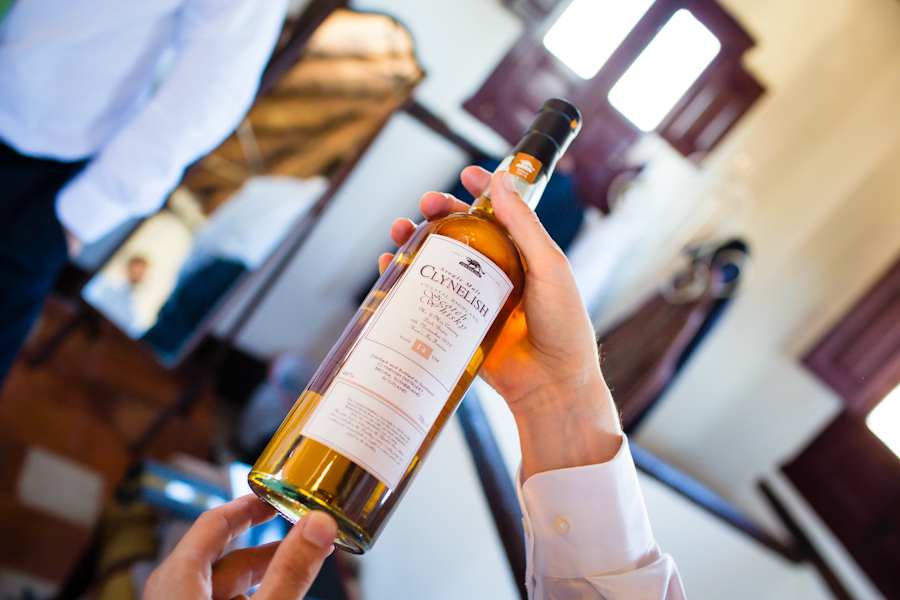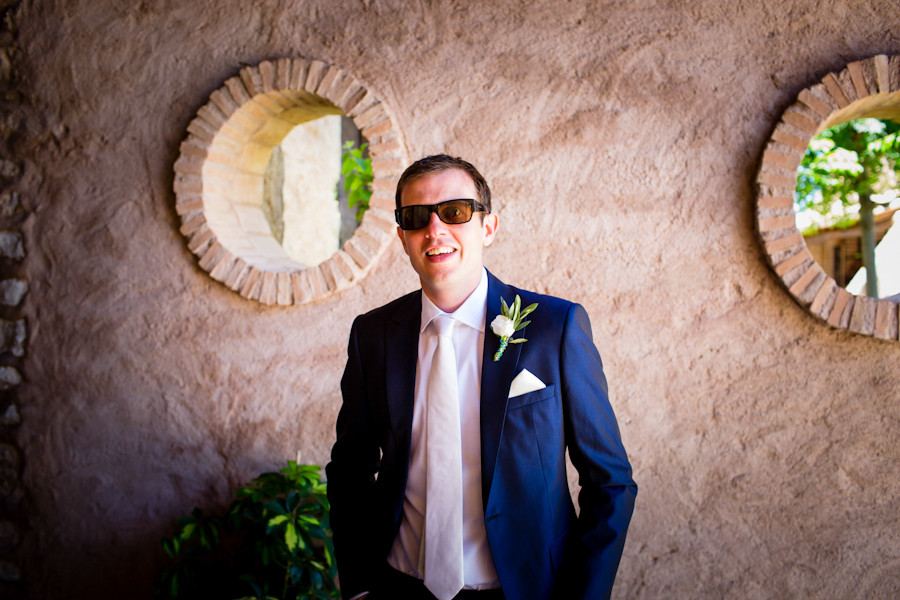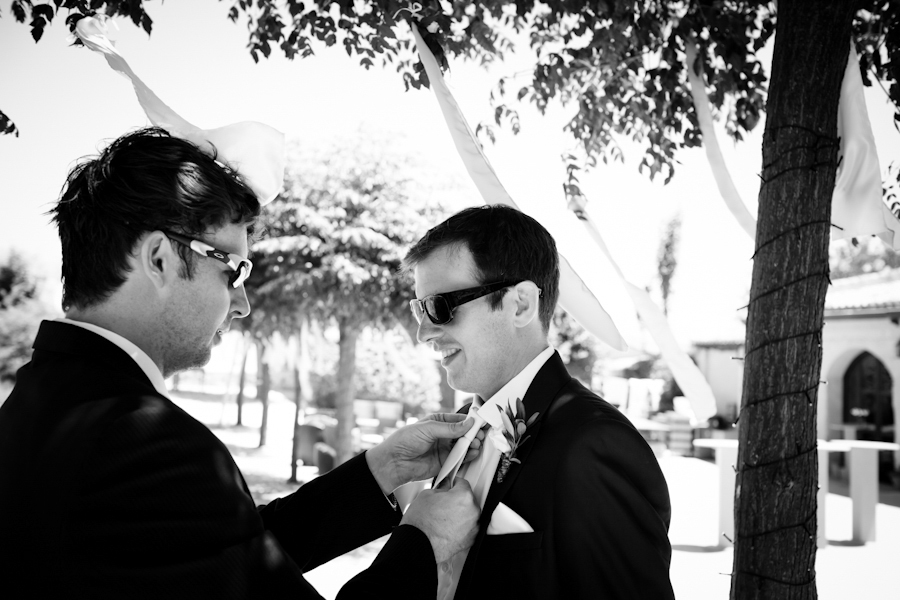 La ceremonia en santa Ana comenzó con una entrada espectacular(niños, padrinos, damas de honor).
The ceremony in Santa Ana started by a spectacular opening (kids, bridesmaids, godparents)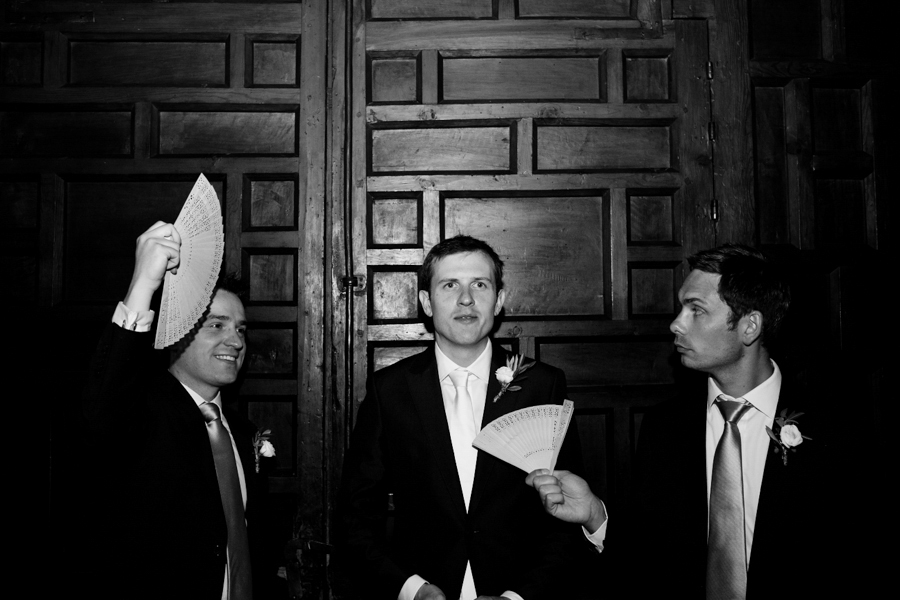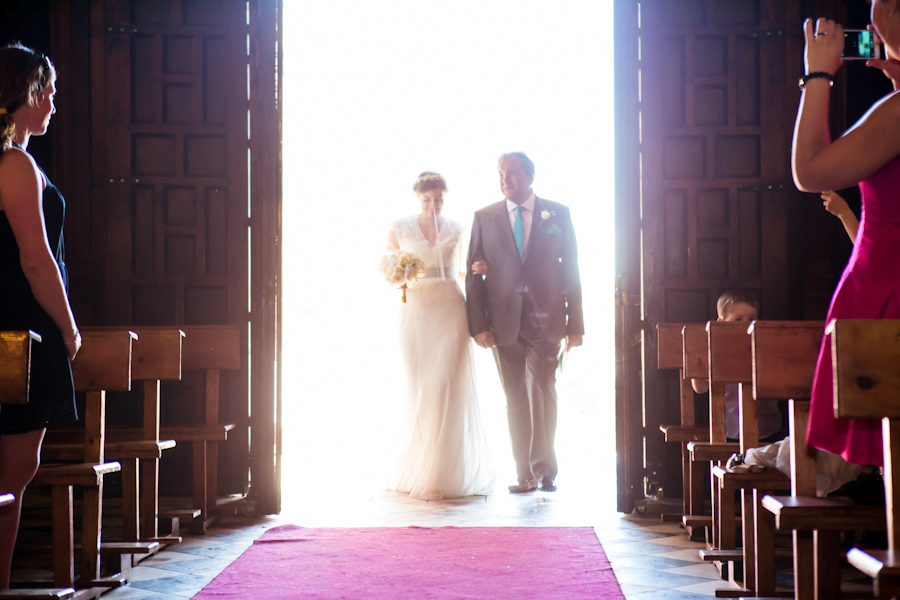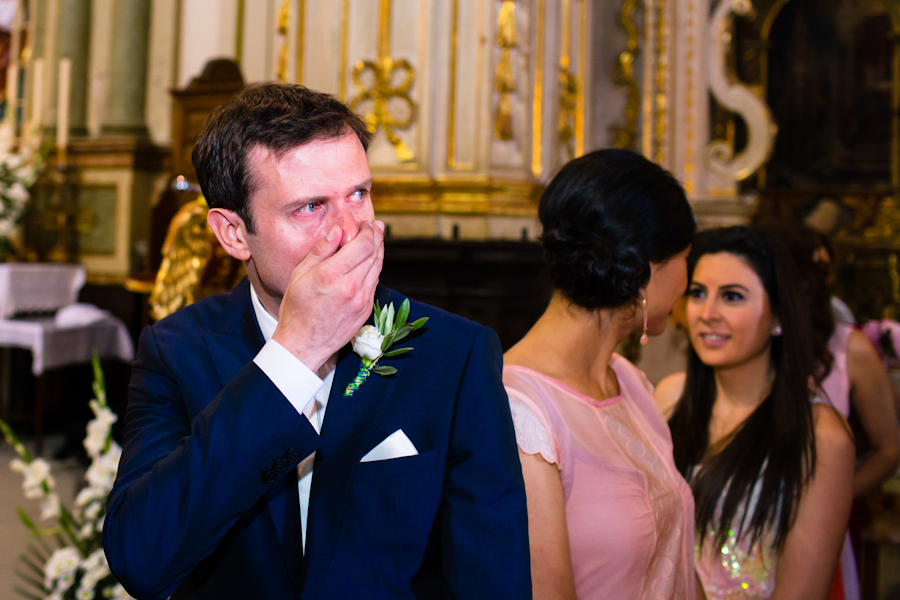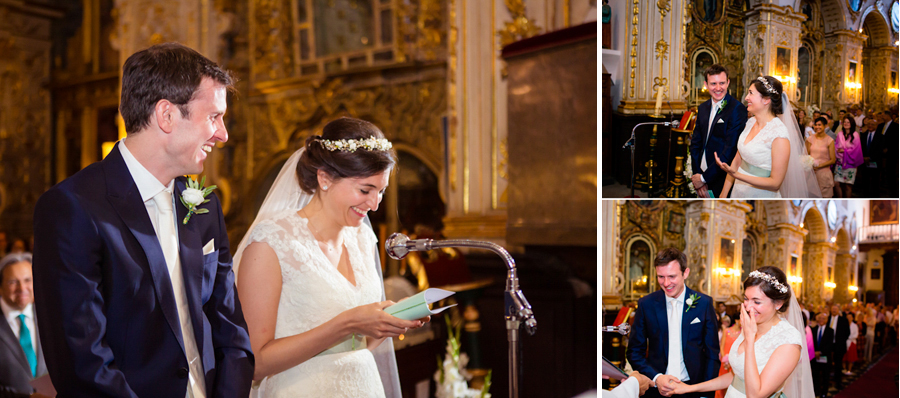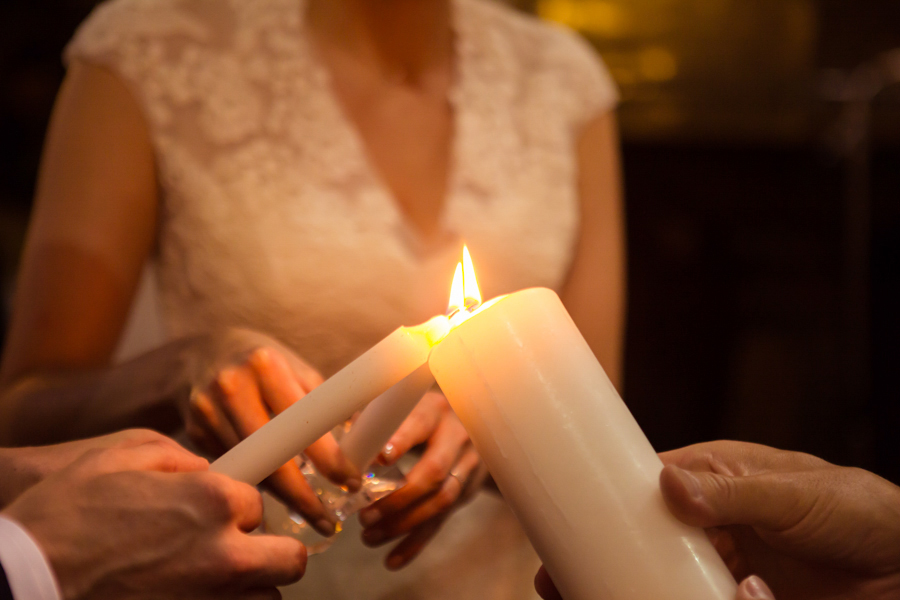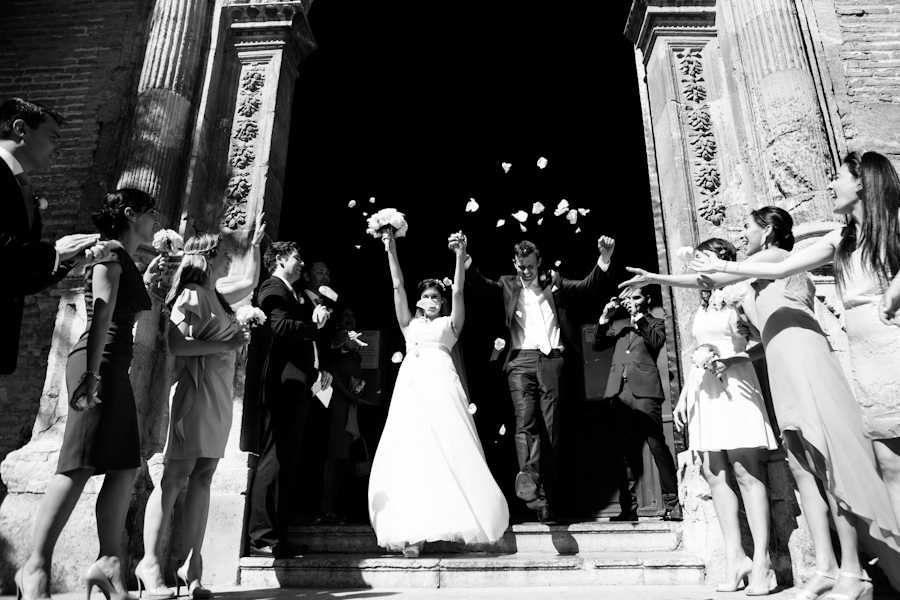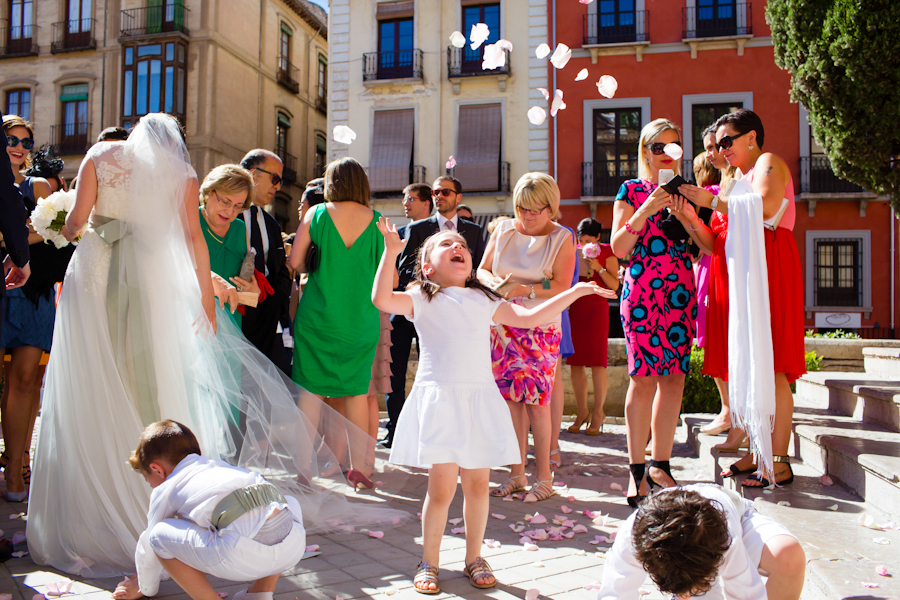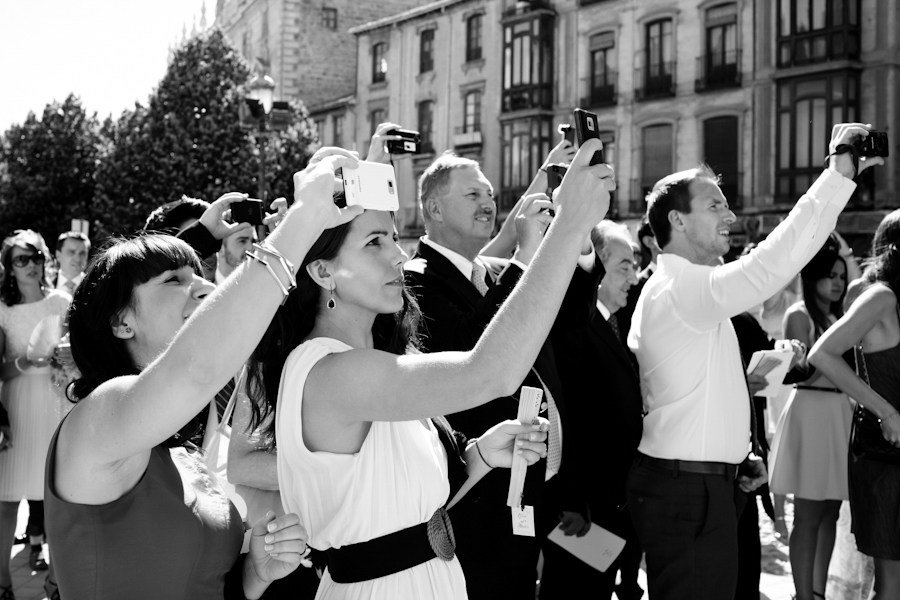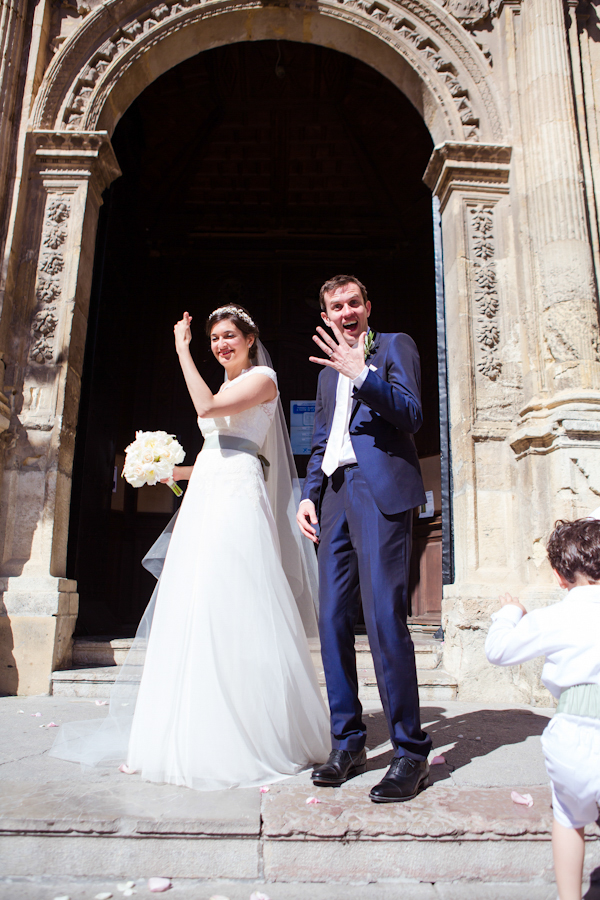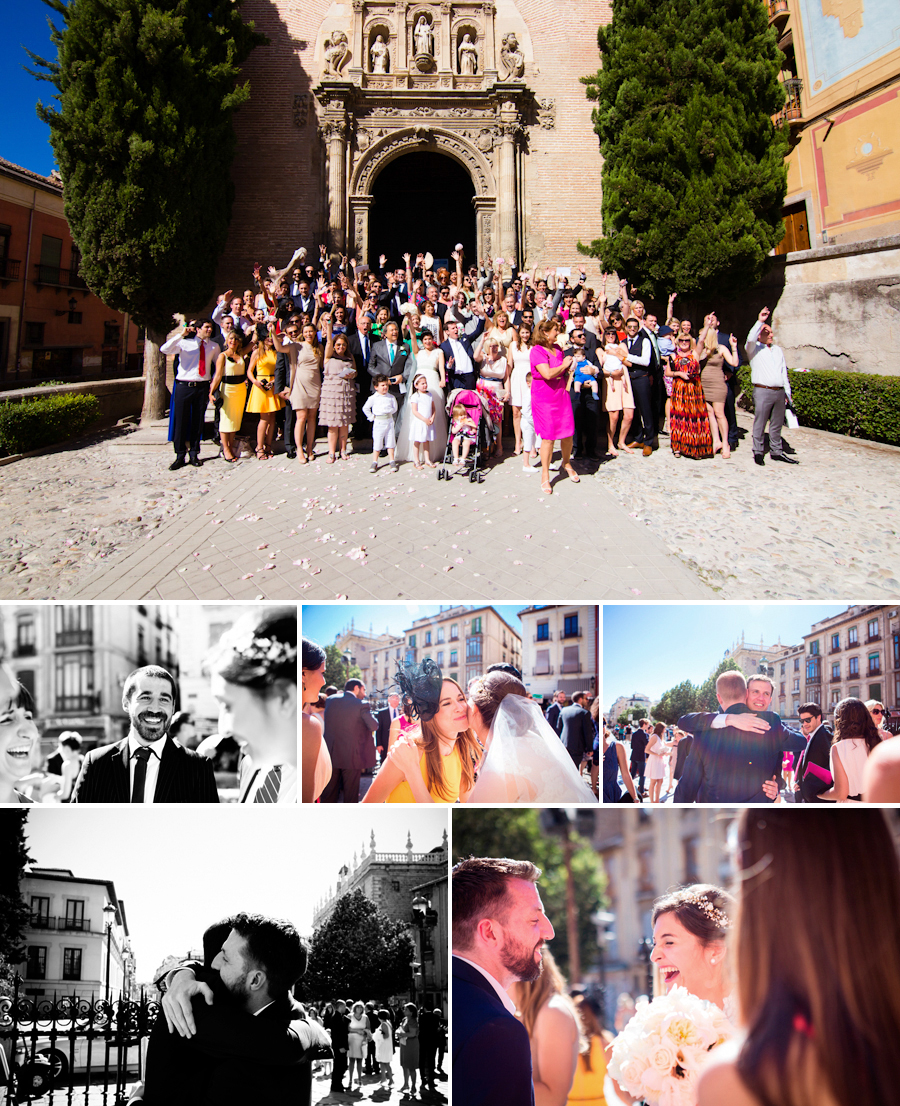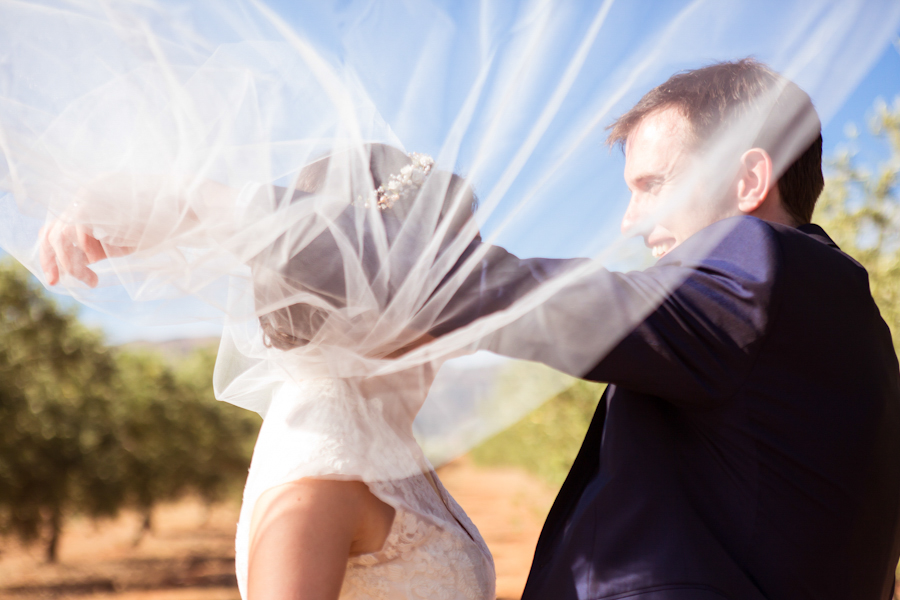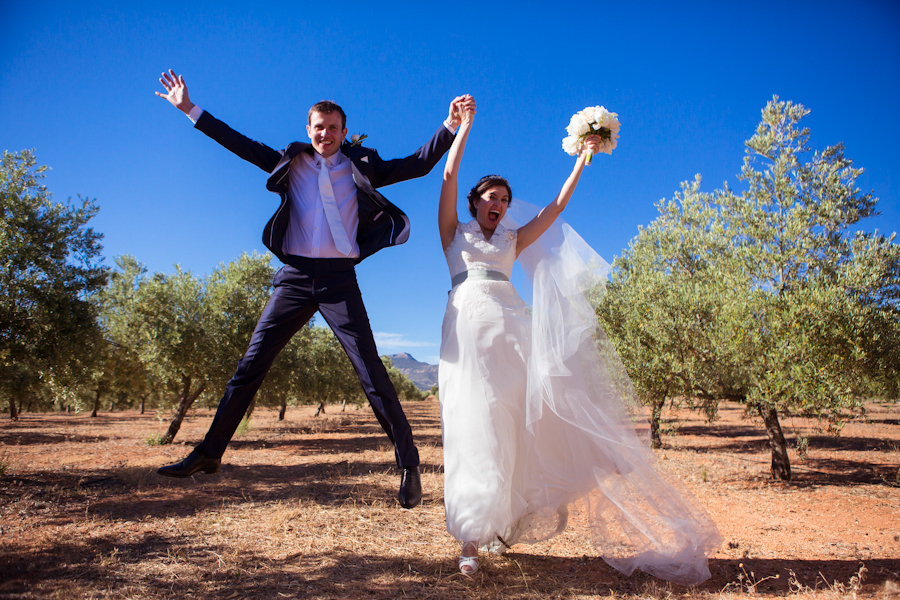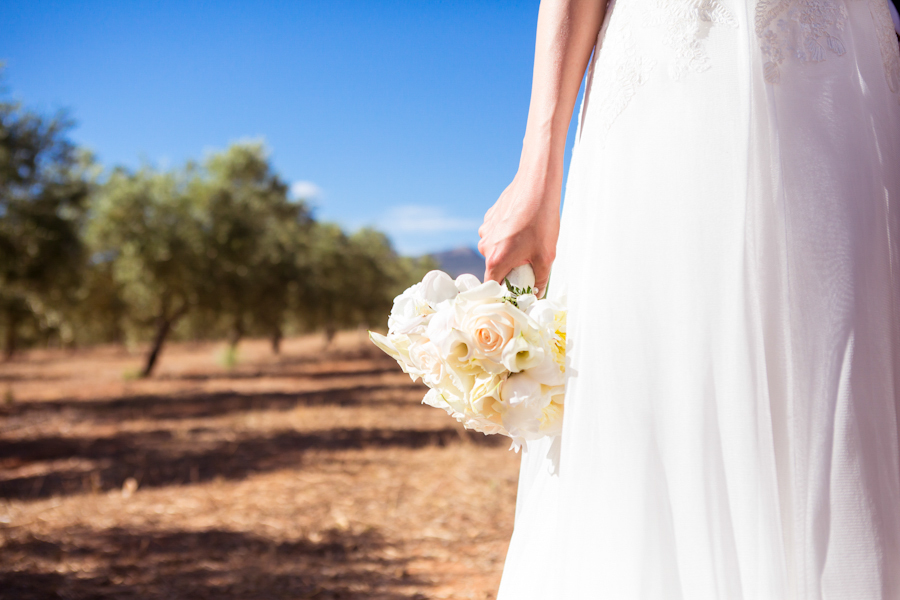 Ana y su trabajador equipo de VillaArgazEventos habían dejado el increíble Cortijo del Marqués como un pincel para la celebración.
Ana and her professional team had made of El Cortijo del Marqués the perfect place for the celebration.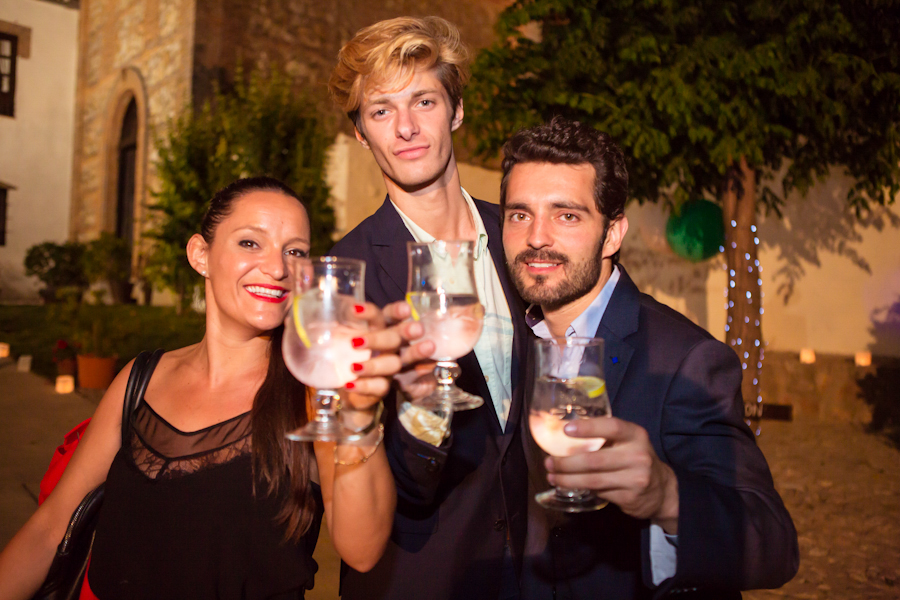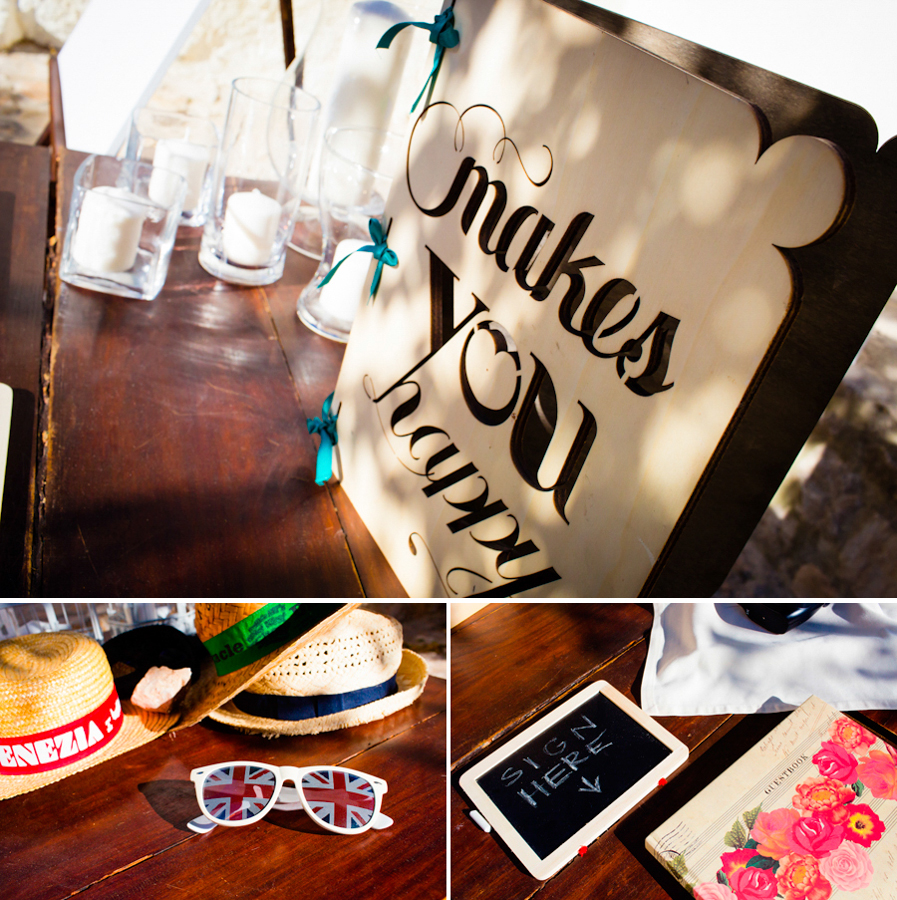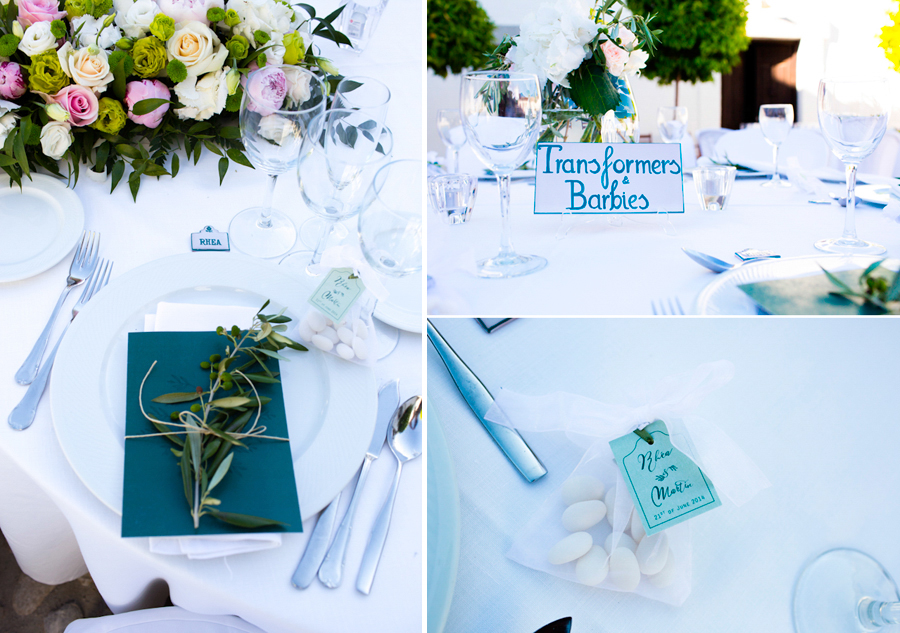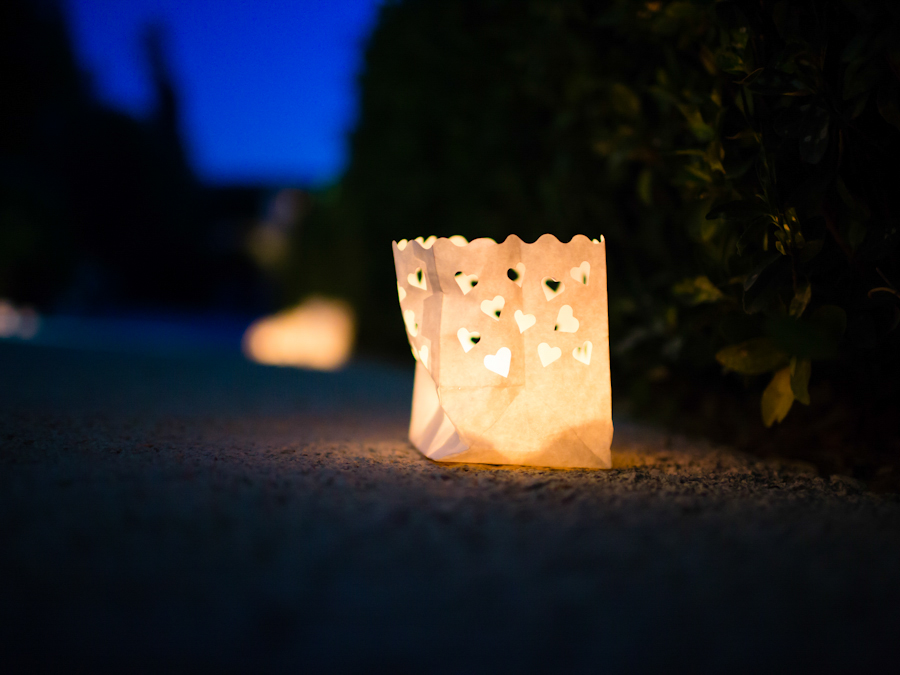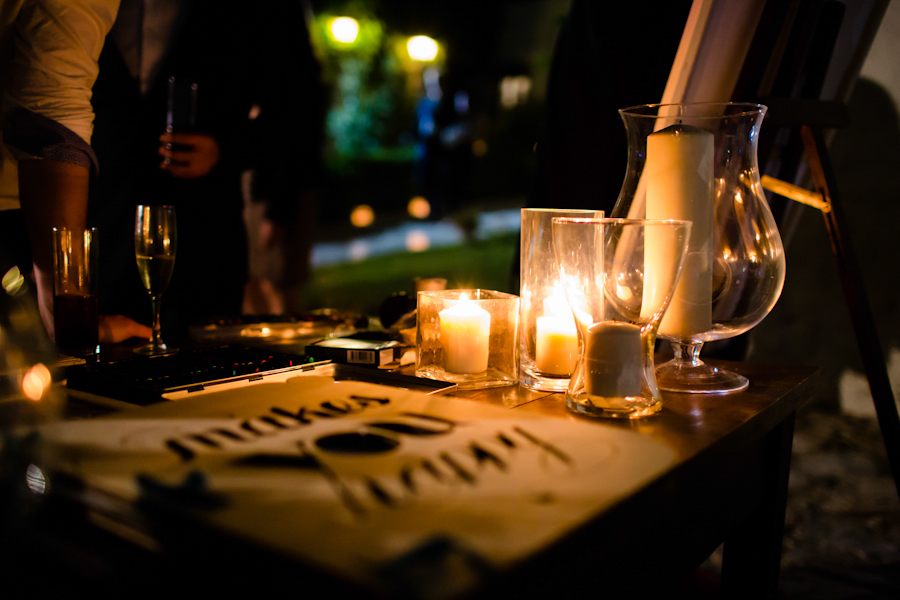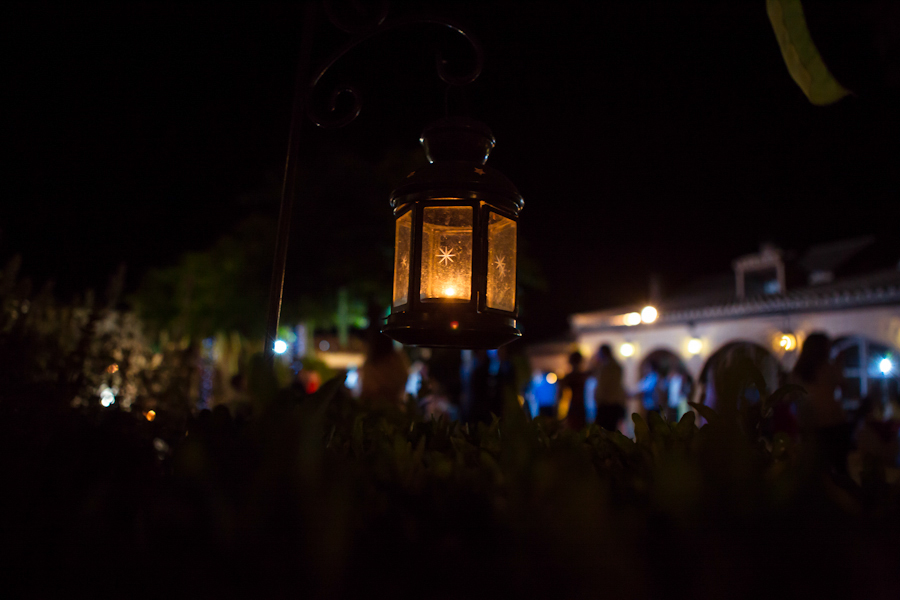 Un entorno idílico, para colmo amenizado por la guitarra de David Colomo "Pajarillo"
An idyllic environment, made even more pleasant by David Colomo's guitar.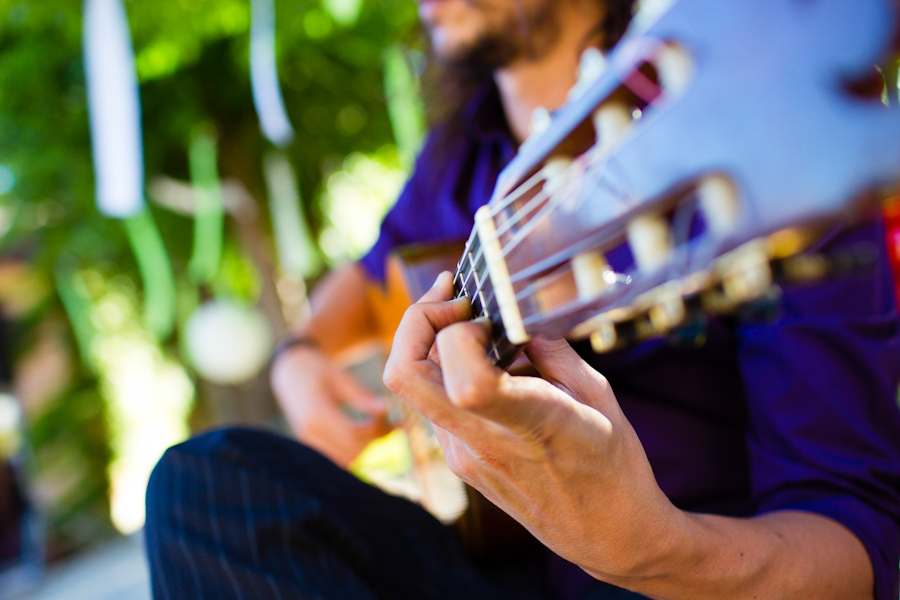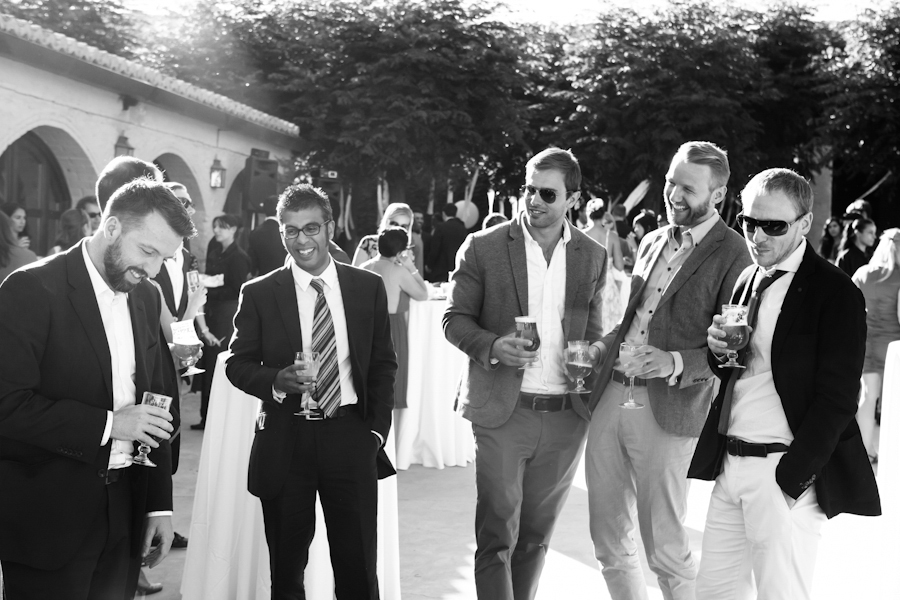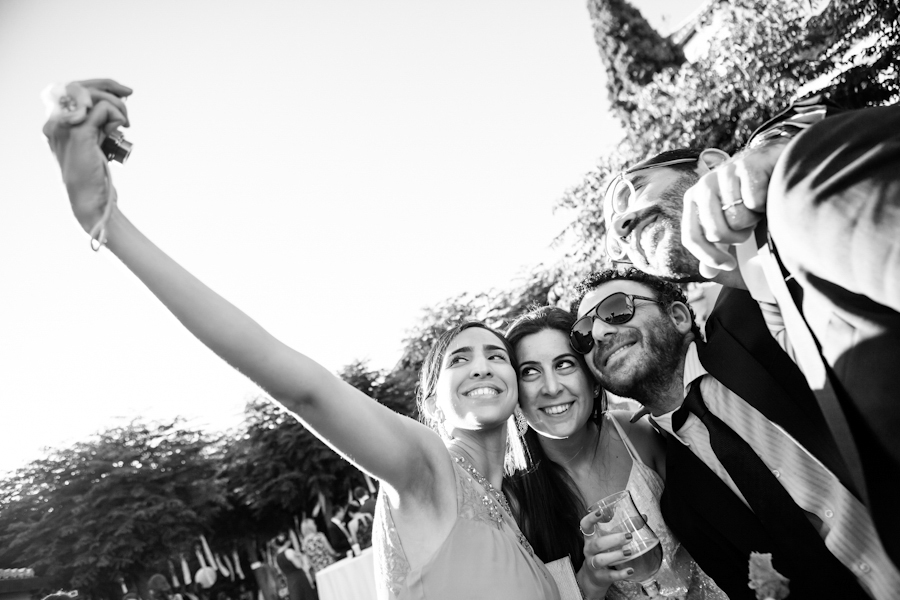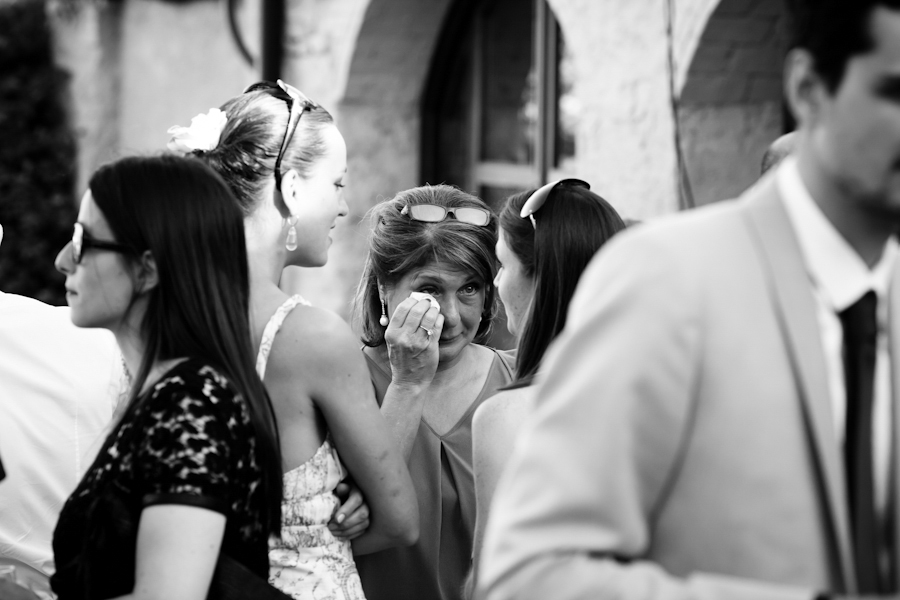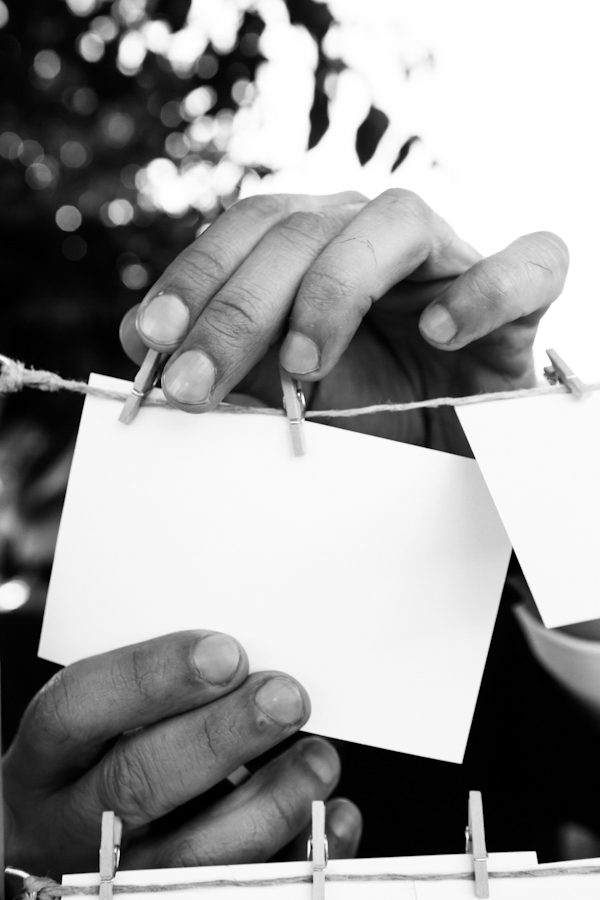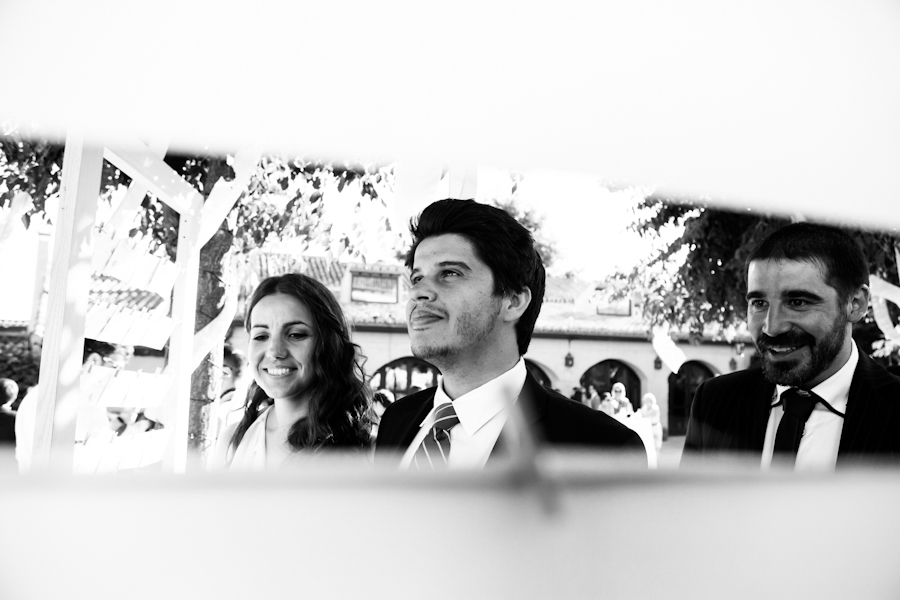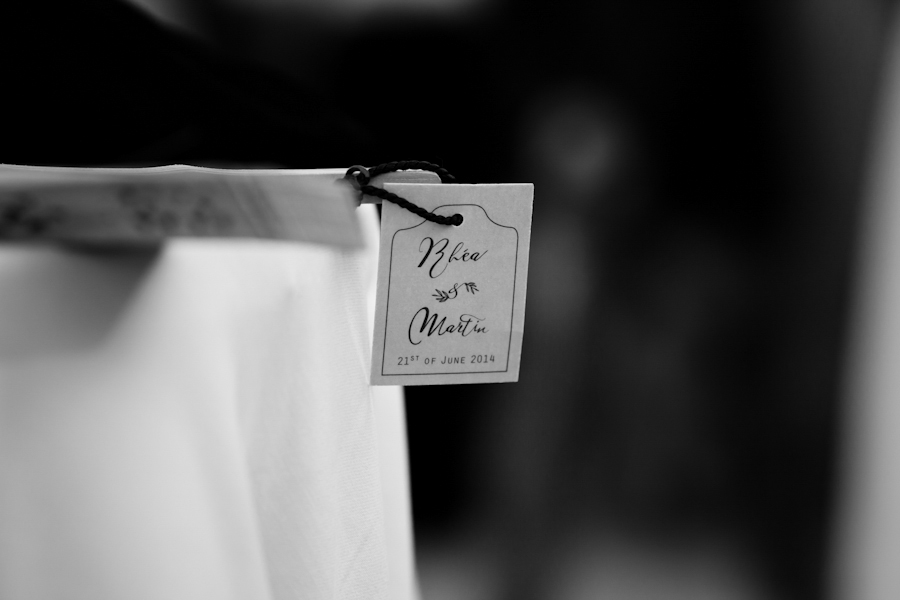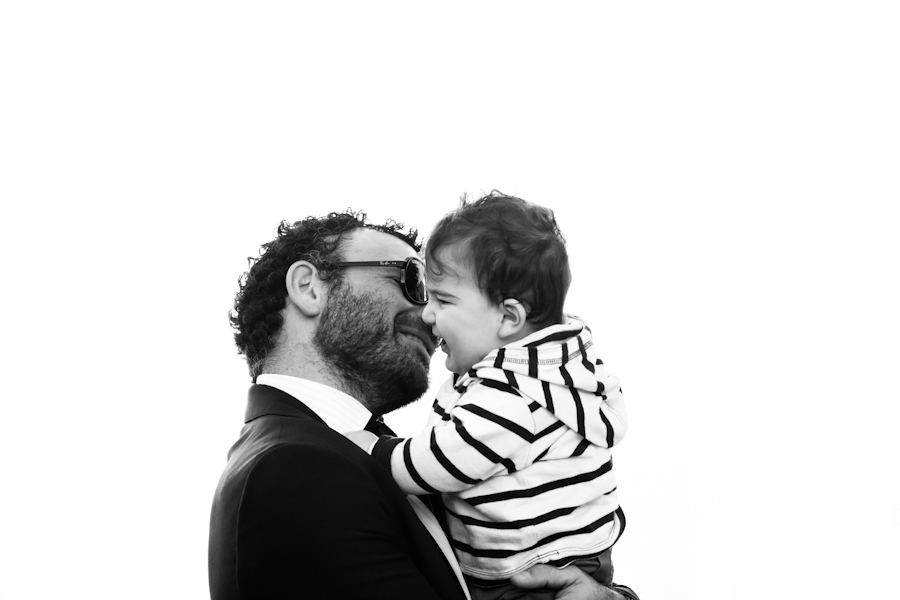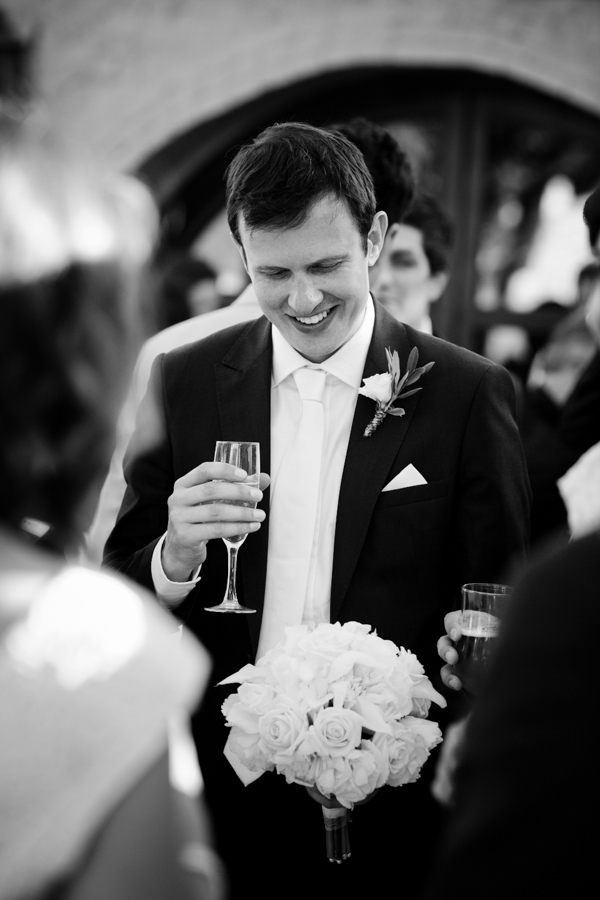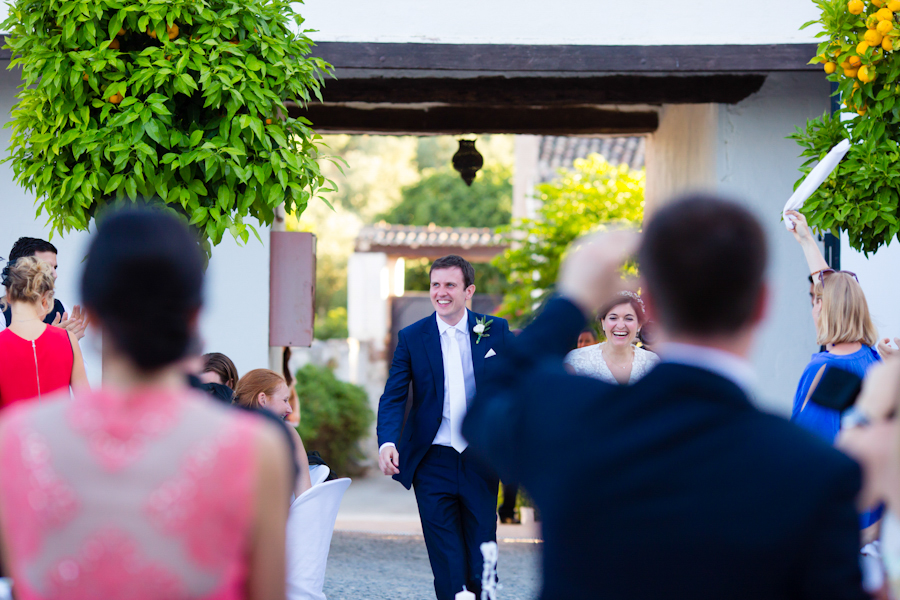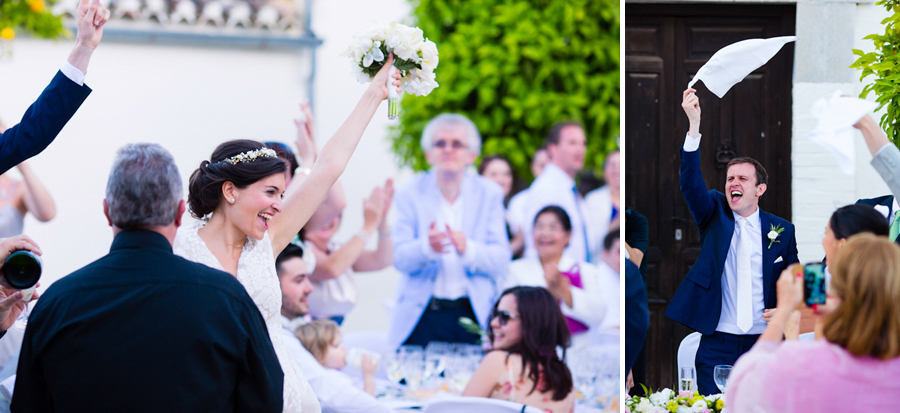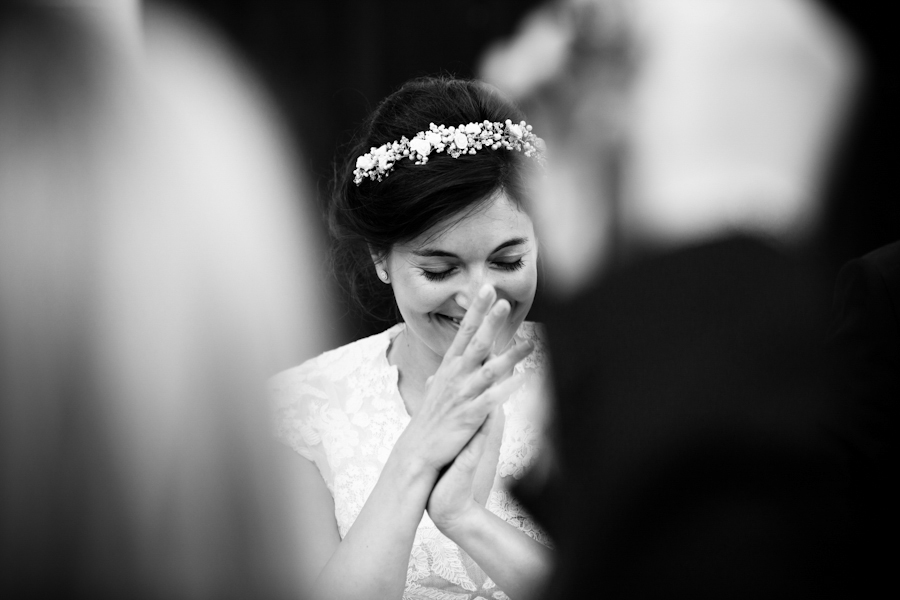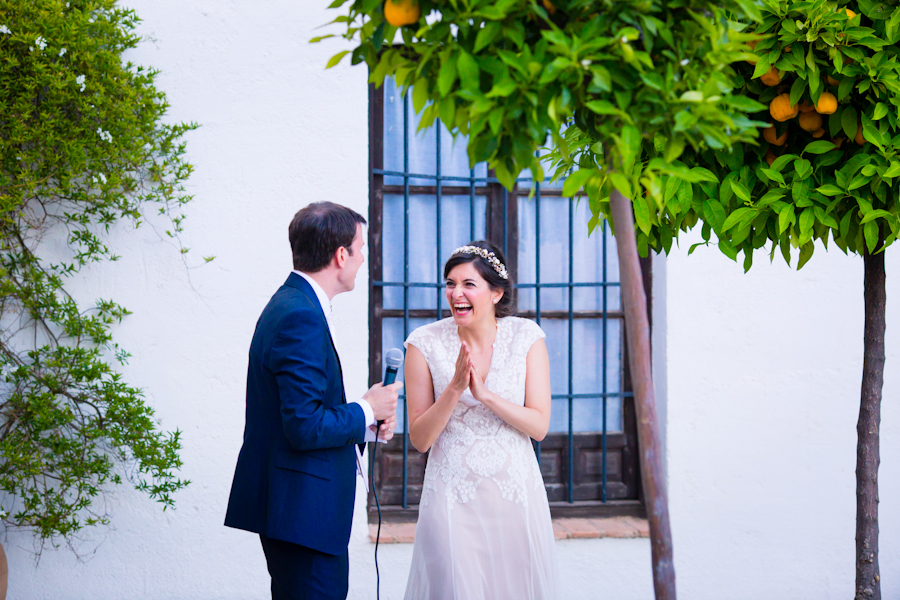 En esto de los discursos de boda, hay que decir que nos tienen bien tomada la delantera…
No need to say how further away we are from great wedding speeches in Spain…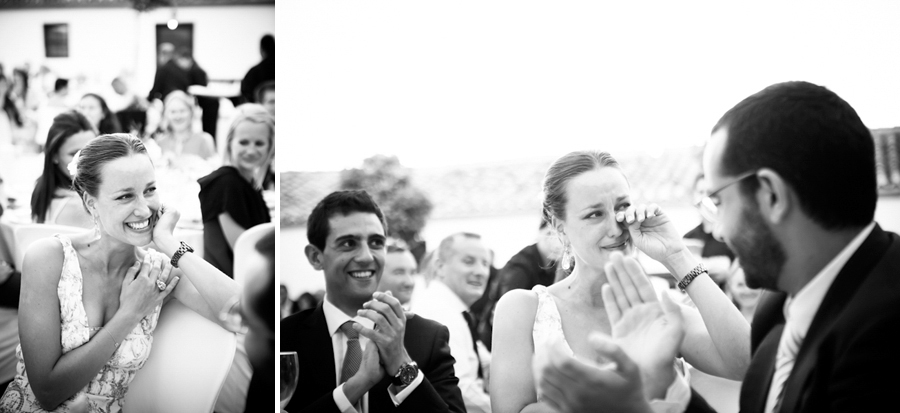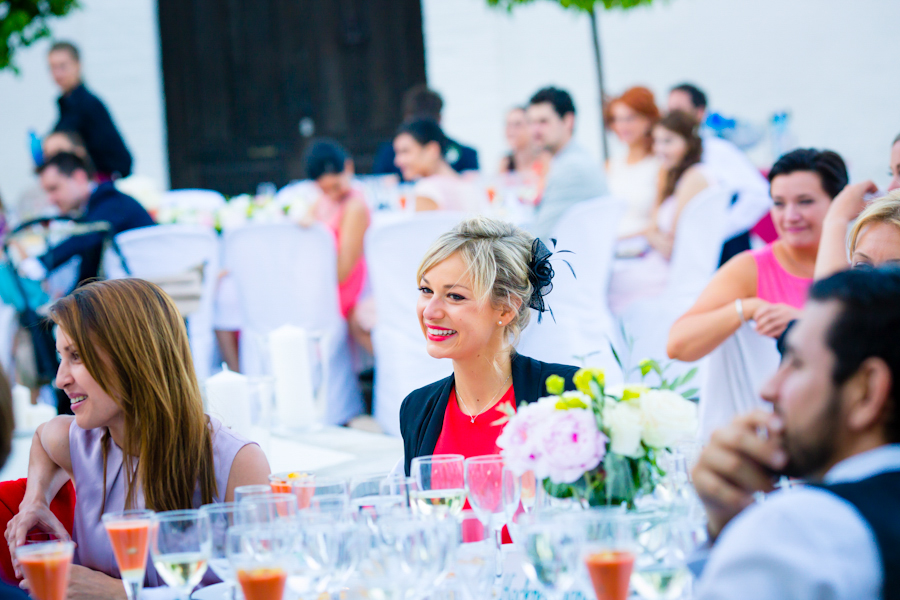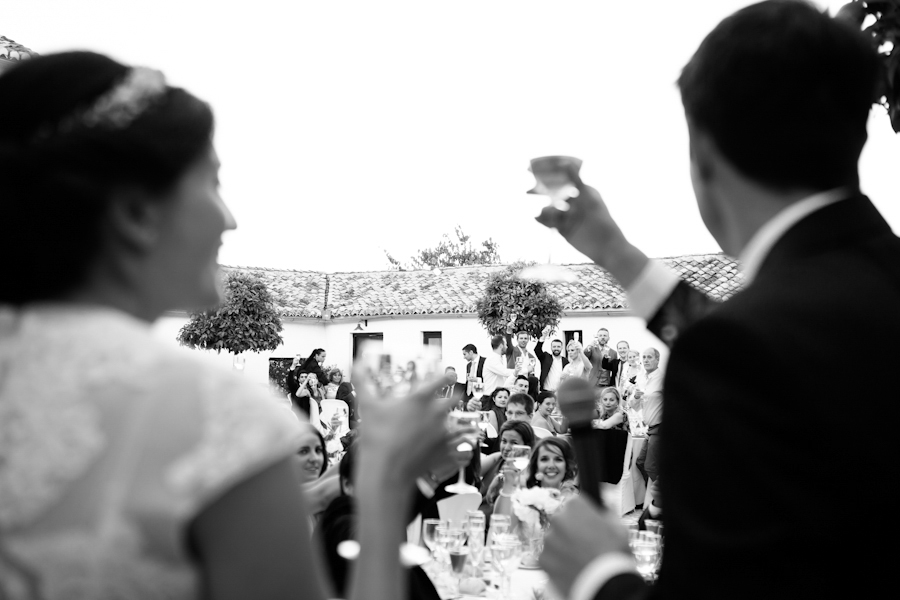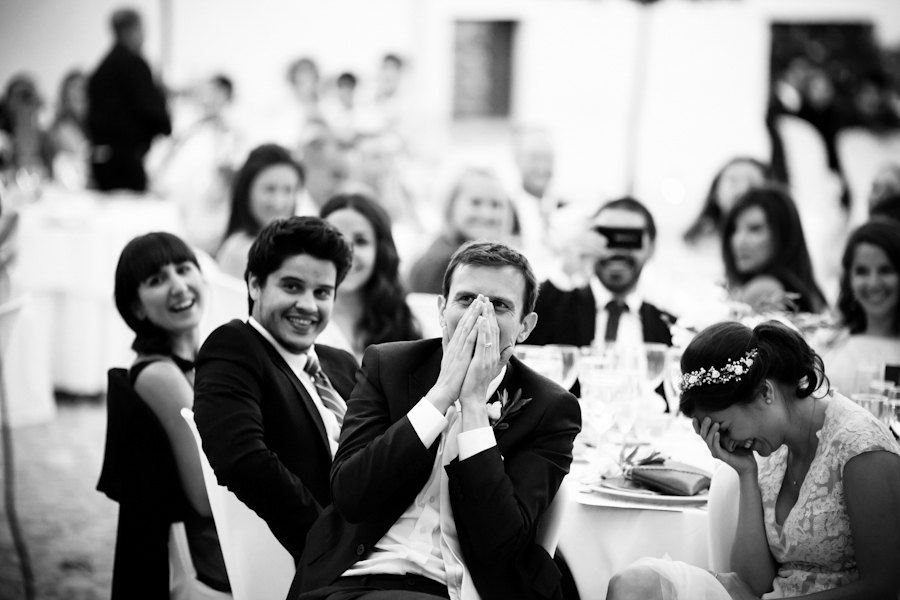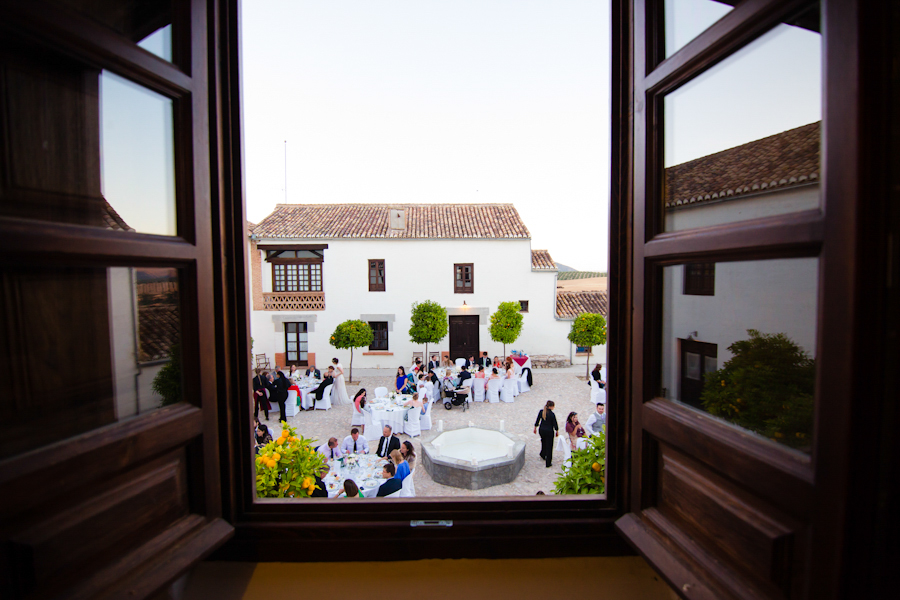 Y para despedirnos, agradeciendo lo bien que nos trataron Rhea, Martin y sus invitados os dejamos algunos momentos del animado baile!!! Es posible un baile sin Paquitoooooooooooooooooooooooo!
And last but not least, we would like to thank Rhea, Martin and their wedding guests for having let us share with them this special day.
Here you will find some great moments in the dancing floor!!! It seems to be possible to dance without Paquitooooo el Chocolatero!!!!!!